New Hall Planning Permission (January 2020)

The ARC board are very pleased to report that planning permission has been approved for the new hall plans developed with our architect team - Threesixty Architecture - and lodged with Highland Council in September 2019. The board will now work towards applying for funding to realise our dream of a new facility for the Aultbea area. This design incorporates a multi purpose hall with stage plus changing and toilet facilities. The design is intended to be added to in a phased manner as funding becomes available


Approved Planning Permission plan and elevations​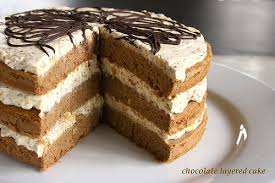 Pop-Up Community Cafe

The ARC board are sorry to say that we will not be running any pop-up cafe's in the near future. We thank everyone who volunteered to help or ran a cafe - you are all fabulous! Thank you too to all of the lovely people who came long to support the venture.
This is not necessarily the end! In the meantime, we hope that you will continue to get out and enjoy all that Aultbea has to offer while supporting our local businesses.

There are regular Croft Fresh cafe's in the Church of Scotland (opposite Isle View Nursing Home) every Thursday from 11-2, so no need to miss out if you feel like a snack.



---

2016 Fundraising Report

3 main fundraising events in 2016, organised by the Aultbea Funday Committee were the Crofters Ball, Fun Day Weekend and Pre Hogmanay Dance. Income was also generated through the Pop up Cafes in November and December and along with individual donations the total raised in 2016 before expenses came to £18,661. This brings our overall total raised in the Community for the New Community Hub before expenses to over £131,000. This is an incredible achievement for such a small community and shows the support and commitment to our new Community Hub Project. Many people from out with the area comment on the community spirit demonstrated in the Aultbea and surrounding area and how well supported our fundraising events are. It is also testimony to the tireless work of Funday and ARC volunteers who give of their time for the future benefit of the community.



​GROWING COMMUNITY ASSETS STAGE 2 LOTTERY FUNDING APPLICATION

It is with great disappointment that ARC wishes to advise the community that their Stage 2 funding application to Big Lottery for the proposed new Aultbea Community Hub Project has been unsuccessful.
The Stage 2 application was submitted to Big Lottery's "Investing in Communities: Growing Community Assets" fund and was well received technically and on community needs merit. However, due to the imminent closure of this fund, Big Lottery was inundated with a huge number of late applications from communities throughout Scotland, of which many were for a much lower funding request than our project and there simply wasn't enough money left in the fund to satisfy all the applications.
ARC, whilst disappointed with the outcome, has nonetheless gained invaluable experience in the process and will regroup to move forward with Plan B. We will reassess the options with our alternative plans and rescale the project to accommodate a more modest budget, details of which will be rolled out to the community within the next few months. As Big Lottery is well aware of our community need, we will be applying to their new "Community Assets Development" fund and we look forward to being successful with our next application. Our funds continue to grow, thanks to the considerable patronage from the community, but we will target more substantial funding sponsorship over the coming months from both local and external match funders.
​
Meanwhile, we thank you for your continued backing and patience and we welcome any further ideas and offers of assistance. As ever, a project of this magnitude requires significant moral as well as financial support and we look forward to you joining us at our next event, The Aultbea Raft Race and Fun Day July 2019


Aultbea Gardening Project

George Milne attended one the of Pop up Cafes and distributed daffodil bulbs to keen gardeners to take away, pot up and then take back and replant around the village in the spring. We are all looking forward to the efforts of the Gardening Project and have had many complimentary comments on how this group has improved the look of the village.
---
Aultbea Regeneration Company (ARC) is a limited company and registered charity.

Its mission is to bring improved facilities to Aultbea and the surrounding areas, thus producing a strong, resilient and self-supporting community

The Board of Directors is made up of members of the community, elected by members of the company.



Company Number SC352697

Registered Charity No. SC0404741